The correct apprenticeship of the Ivalua platform by your internal users (procurement, quality, supply chain, finance) and external (suppliers), is one of the major challenges which will allow your team to use the platform at its highest potential. Regardless of the stage of your project, it is essential to provide users with quick and efficient support, in order to give them the best possible software user experience.
In order to implement an enhancement plan to allow a smooth user experience, it is also important to learn from the feedback of your Ivalua platform team.
These observations raise adoption issues which the Zendesk platform is able to answer.
How does Zendesk support the Ivalua users platform?
Mostly used on mass consumer websites (SNCF, Decathlon, Leroy Merlin, etc.), the Zendesk solution support can be used internally, for instance with procurement software. In this case and thanks to our Ivalua expertise, our team is able to customize Zendesk to adapt to your process and offer an internal user support, which answers instantaneously and without human intervention the majority of questions.
Thanks to the implementation of a widget available on all the Ivalua platform pages, it is possible to access to an online and user support: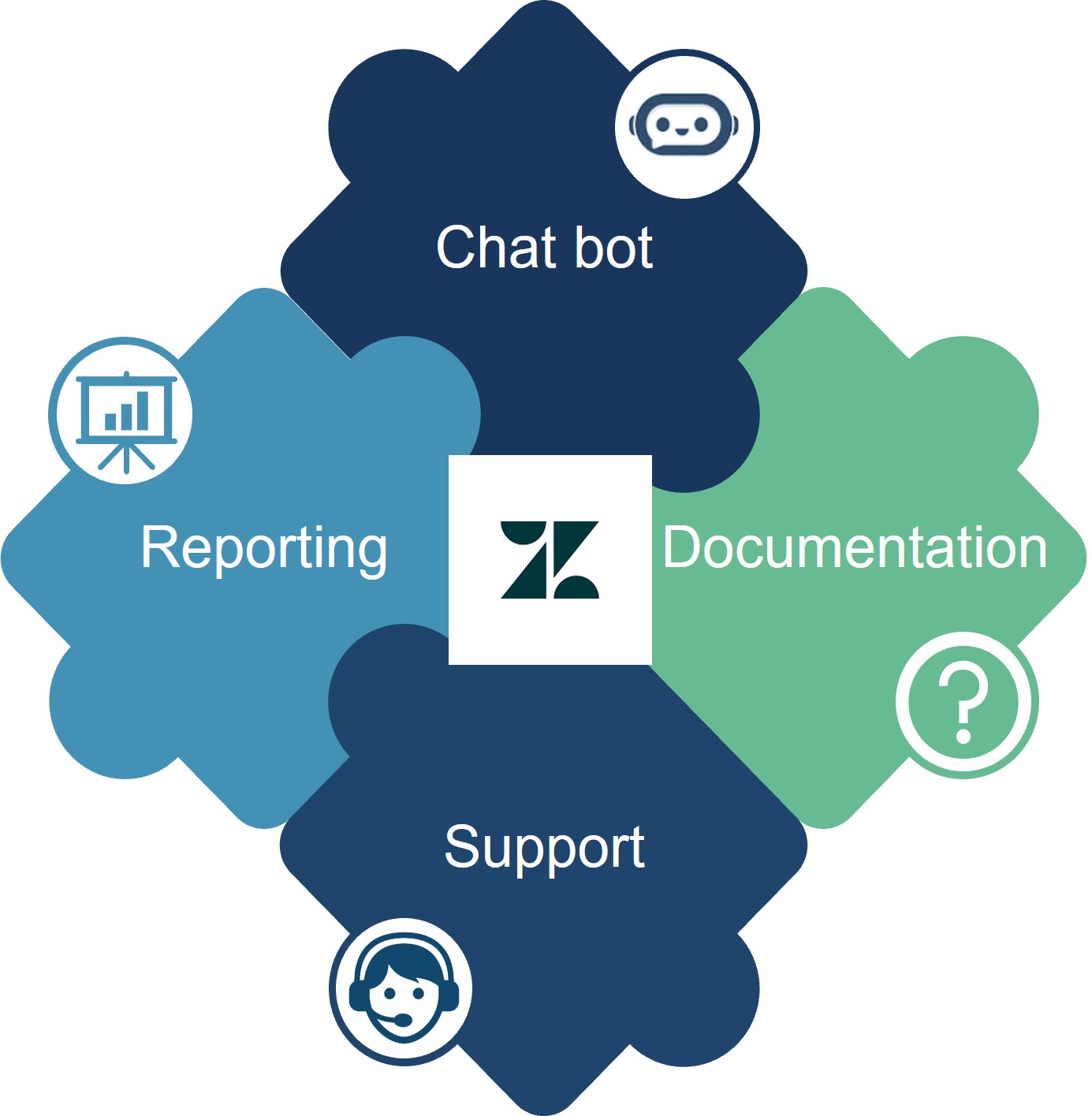 Offer relevant documentation: The chat bot

enables your users to self support and acquire an immediate answer, and gives access to your internal documentation or personalized support.

Improve team autonomy: The documentation

completes the web widget answer and offers detailed assistance to your users, on the smooth operation of the Ivalua platform.

Provide instantaneous responses to your users: The support allows the user to exchange live or through the creation of a ticket, with a support agent. It allows to quickly answer questions that are not answered in the internal documentation or to create tickets if the support teams are not available.

Capitalize on your users' demand: Get a reportingto be able to draw lessons from the requests expressed by the users and to set up corrective action plans impacting either the software or the associated documentation (if the documentation is not up to date for example).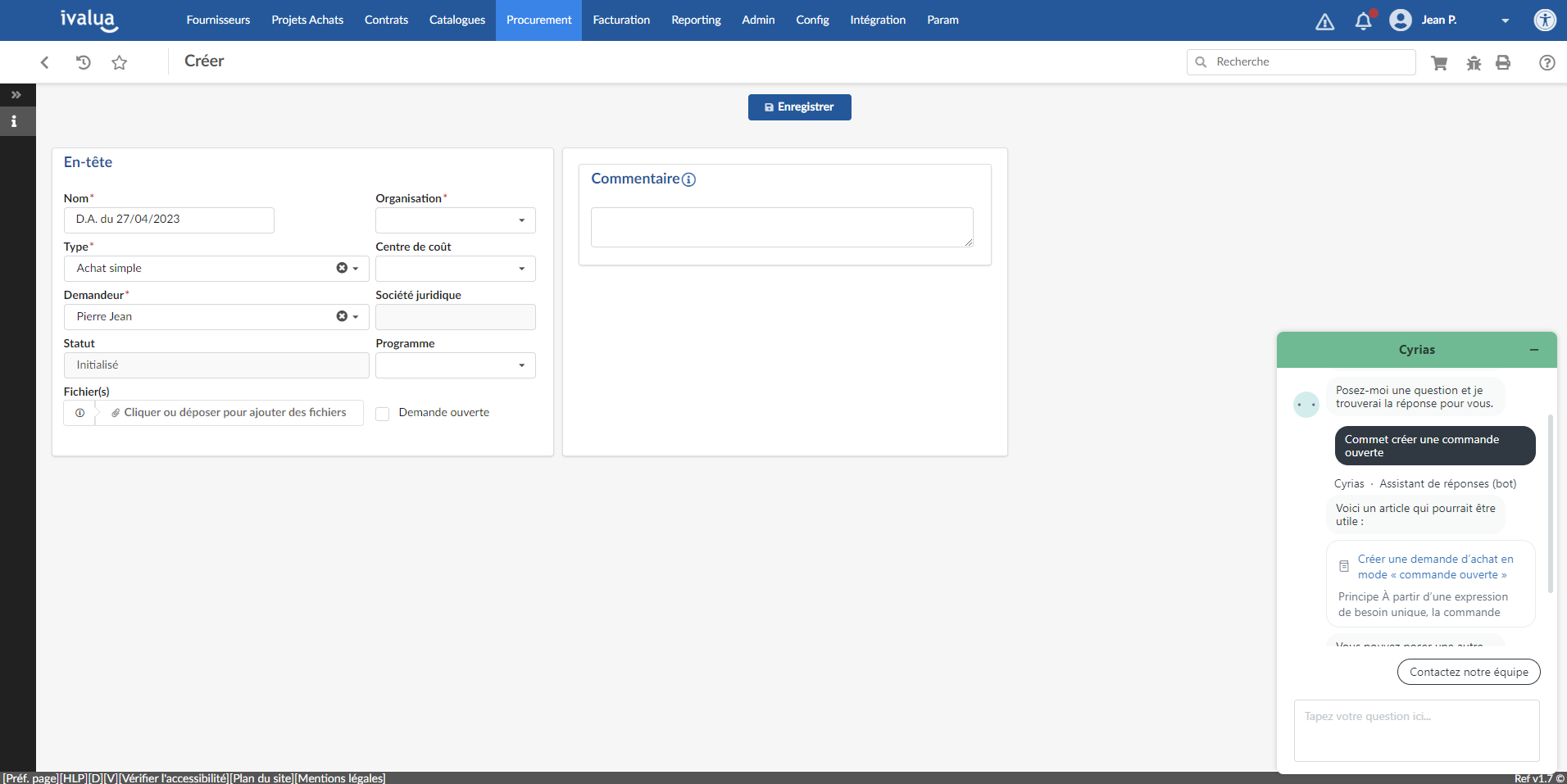 Zendesk is a SAAS platform, easy to use, deployable in a few weeks and with measurable benefits.

You are an Ivalua customer and you want to offer internal support to your users? Contact our team for a demo.
About Zendesk : Zendesk is a service-oriented customer relationship management company offering support, sales and customer communication products designed to improve customer relationships.
About Cyrias : Cyrias is a consultancy and implementation firm that supports companies to complete the digital transformation of their procurement and financial processes, both in France and worldwide.